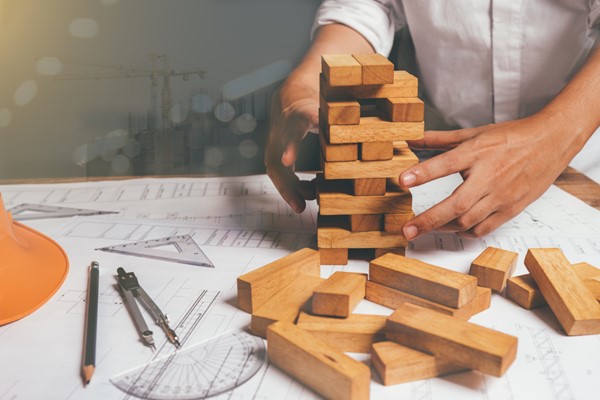 It's moving day. With all paper's signed and keys in hand, movers unload furniture and boxes into your new digs. But nothing seems to fit. Move just one thing, and everything is out of place. Your old furniture seems bulky—or dwarfed. 
It's Just. Not. Right. Busting the budget to buy new furniture is out of the question, so what do you do?
Clear the slate
If the weather allows, or your garage is available, move everything out of the room. Once the floor is empty, draw out a rough floor plan with a half-inch to one-foot scale or use an online floorplan option—many online furniture retailers offer floorplan tools on their websites. Measure every wall, window, and doorway, twice!
Cut rectangles or circles the to represent furniture. Use the exact same scale you used for the floor plan. If you're using an online tool, choose sample furniture as close to the size and shape of yours available. Then, arrange and rearrange the most important or largest pieces until they fit.
Try unusual options
If the sofa always sits against the wall under the windows, try moving it into the room so that the back creates a walkway. Place loveseats opposite rather than at right angles to the sofa and place a coffee table between them. When the predominant piece is the entertainment center, consider if it fits at an angle. Group furniture for watching television separately from a conversation area or study area. Anchoring larger pieces on an area rug rather than against a wall gives a room depth and dimension.
Wait to hang art
Once you've placed the larger pieces. Live with them in place for a few days before you add wall art and décor. Lean larger artwork against first one wall and then another to see how light plays off the surface. Change up how you've always done it. Perhaps a painting that formerly hung in your family room could go in a bedroom instead. Group smaller framed art together to create dramatic visual appeal.
Move smaller pieces around
After a few days with decorative tables, bookcases, or lamps in one location, try moving them to a new position to see if it works better. If something feels congested or cramped, move it—or remove it. Conversely, when your new space feels empty, consider what might fill that gap. Avoid adding furniture just to take up space. You might find a stack of floor pillows, or a minor adjustment in location works better.
Buy to fit
When you're sure of the spaces left over, save up to buy just the thing that both fits your area and provides you joy. After all, you'll be in your new home for several years, so you have plenty of time to fill the space with items you love. 
If you're completely frustrated with making your furniture fit, consider hiring a professional decorator or organizer. With a fresh eye, what you already have might just be all you need.